Program
Day 1 – Opening day (28 August 2023); Duration – 5 hours

GOAL:

to introduce participants with the state of road safety policies and strategies;
to familiarize participants regarding the safety impacts of partially and fully automated and connected vehicles.

TIMETABLE:

09:00 – 10:00
Registration
10:00 – 10:10
Welcome speech of the Dean of the Faculty of Transport and Traffic Sciences
(Assoc. Prof. Marko Šoštarić, Ph.D. – Faculty of Transport and Traffic Sciences, University of Zagreb, Croatia)
10:10 – 10:30
Presentation of Faculty of Transport and Traffic Sciences and University of Zagreb
(Vice Dean for Science and External Cooperation – Asst. Prof. Dario Babić, Ph.D.)
10:30 – 10:50
Presentation of the summer school program
(welcome note from the organizers)
10:50 – 11:00
Coffee break
11:00 – 12:00
Towards Zero Deaths in 2030: Building on the Foundations of the 1st UN Decade of Action for Road Safety – Part 1
(Brendan Halleman, Senior Road Safety Advisor, European Investment Bank (EIB))
12:00 – 12:10
Short break
12:10 – 13:10
Towards Zero Deaths in 2030: Building on the Foundations of the 1st UN Decade of Action for Road Safety – Part 2
(Brendan Halleman, Senior Road Safety Advisor, European Investment Bank (EIB))
13:10 – 13:40
Lunch break
13:40 – 14:40
Sustainable safety and Safe System Approach
(Dr. Wendy Weijermars – SWOV Institute for Road Safety Research, Netherlands)
14:40 – 14:45
Short break
14:45 – 15:30
Road safety impacts of CAVs – experience from Levitate project
(Dr. Wendy Weijermars – SWOV Institute for Road Safety Research, Netherlands)
15:30 – 15:35
Short break
15:35 – 16:35
Reading the road ahead
(Harald Mosböck – SWARCO AG – VP RMS Region Europe and Vice President of European Union Road Federation – ERF)
19:00
Welcome Dinner (costs included in the participation fee)
Day 2 – Human factor (29 August 2023); Duration – 6 hours

GOAL:

to introduce participants to human perception and how visual information in road traffic is processed;
to familiarize participants with the patterns of road user's behavior and how they make decisions in different traffic situations and conditions;
to introduce participants with safety risks related to distractions and to show contemporary research methods related to human factor and road safety.

TIMETABLE:

09:00 – 10:10
Perception and other relevant performance factors for safe driving – Part 1
(Petr Zámečník, Ph.D. – Palacký University Olomouc, Czech Republic)
10:00 – 10:15
Short break
10:10 – 11:10
Perception and other relevant performance factors for safe driving – Part 2
(Petr Zámečník, Ph.D. – Palacký University Olomouc, Czech Republic)
11:10 – 11:25
Coffee break
11:25 – 12:25
The role of personality and motivation factors on risky driving
(Petr Zámečník, Ph.D. – Palacký University Olomouc, Czech Republic)
12:25 – 13:00
Lunch break
13:00 – 14:00
Distractions
(Dr. Oscar Oviedo-Trespalacios – Delft University of Technology, The Netherlands)
14:00 – 14:10
Short break
14:10 – 15:10
The role of multimodal behavioral research including eye tracking for vehicle development and road safety
(Dr. Roland Spies – Ergoneers Group, Germany)
15:10 – 15:25
Coffee break
15:25 – 16:25
Eye tracking in road safety research
(Asst. prof. Dario Babić, Ph.D. – Faculty of Transport and Traffic Sciences, University of Zagreb & Chiara Gruden – Faculty of Civil Engineering, Transportation Engineering and Architecture, University of Maribor)
18:00
Guided tour of the City of Zagreb
(costs included in the participation fee)
Day 3 – Road safety inspection (30 August 2023); Duration – 6 hours

GOAL:

to familiarize participants with the process of "black spots" identification based on a Croatian case study;
to introduce participants with basics of crash modification factors;
to familiarize participants with the basic concepts and regulations related to road safety inspection in the EU and with the overall road safety inspection process.

TIMETABLE:

09:00 – 10:00
Black spots: Croatian case studies
(Slaviša Babić, MSc. Eng. – Croatian Roads, Ltd.)
10:00 – 10:10
Short break
10:10 – 11:10
Crash modification factors
(Prof. Carmelo D'Agostino, Ph.D. – Lund University, Sweden)
11:10 – 11:25
Coffee break
11:25 – 12:25
iRAP – experience with road safety assessment worldwide
(Assoc. Prof. Marko Ševrović, Ph.D. – Faculty of Transport and Traffic Sciences, University of Zagreb, Croatia)
12:25 – 13:00
Lunch break
13:00 – 14:00
Road safety impact assessment
(Assoc. Prof. Marko Šoštarić, Ph.D. – Faculty of Transport and Traffic Sciences, University of Zagreb, Croatia)
14:00
Free time / additional event
14:00 – 16:20
Additional event – Results of the EuroS@P Erasmus + project
14:00 – 14:10
EuroS@P – about the project
(Wojciech Kustra, Ph.D. Gdansk University of Technology, Poland)
14:10 – 15:10
Pedestrian crossing safety inspection – results of the EuroS@P project
(Tomasz Mackun, MSc. Eng. – Gdansk University of Technology, Poland)
15:10 – 15:20
Short break
15:20 – 16:20
Road Safety Inspection – results of the EuroS@P project
(Prof. Salvatore Cafiso, Ph.D. – University of Catania, Italy)
Day 4 – Road and environment (31 August 2023); Duration – 7 hours

GOAL:

to introduce participants to human perception and how visual information in road traffic is processed;
to familiarize participants with the patterns of road user's behaviour and how they make decisions in different traffic situations and conditions;
to introduce participants with safety risks related to distractions and to show contemporary research methods related to human factor and road safety.

TIMETABLE:

09:00 – 10:00
Safe road design – Part 1
(Prof. Marco Bassani, Ph.D. – Laboratory of Road Safety and Driving Simulation, Politecnico di Torino)
10:00 – 10:10
Short break
10:10 – 11:10
Safe road design – Part 2
(Prof. Marco Bassani, Ph.D. – Laboratory of Road Safety and Driving Simulation, Politecnico di Torino)
11:10 – 11:25
Coffee break
11:25 – 12:25
Effects of sight limitations to driver behaviour
(Prof. Marco Bassani, Ph.D. – Laboratory of Road Safety and Driving Simulation, Politecnico di Torino)
12:25 – 13:00
Lunch break
13:00 – 14:00
Sustainable Safety: Concepts of Self-explaining and Forgiving Roads – Part 1
(Asst. Prof. Ali Pirdavani, Ph.D. – Faculty of Engineering Technology, University of Hasselt, Belgium)
14:00 – 14:10
Short break
14:10 – 15:10
Sustainable Safety: Concepts of Self-explaining and Forgiving Roads – Part 2
(Asst. Prof. Ali Pirdavani, Ph.D. – Faculty of Engineering Technology, University of Hasselt, Belgium)
15:10 – 15:20
Short break
15:20 – 16:20
Roundabout designs and their safety effects – Part 1
(Assoc. Prof. Luka Novačko, Ph.D.- Faculty of Transport and Traffic Sciences, University of Zagreb)
16:20 – 16:30
Short break
16:30 – 17:30
Roundabout designs and their safety effects – Part 2
(Assoc. Prof. Luka Novačko, Ph.D. – Faculty of Transport and Traffic Sciences, University of Zagreb)
Free evening
Day 5 – Road safety systems (1 September 2023); Duration – 6 hours

GOAL:

to extend participants' knowledge of different concepts of safe road design;
to introduce and elaborate the contemporary concept of self-explaining and forgiving roads;
to present the application of a driving simulator in road design and safety analysis.

TIMETABLE:

09:00 – 10:00
Crash Cushions – Why and where to use them
(Fernando Ribeiro – Lindsay, The Netherlands)
10:00 – 10:10
Short break
10:10 – 11:10
Crash Cushions – Why and where to use them
(Fernando Ribeiro – Lindsay, The Netherlands)
11:10 – 11:25
Coffee break
11:25 – 12:25
Work Zone Protection
(Fernando Ribeiro – Lindsay, The Netherlands)
12:25 – 13:00
Lunch break
13:00 – 14:00
Road restraint systems – Solutions that save lives
(Fernando Ribeiro – Lindsay, The Netherlands)
14:00 – 14:10
Short break
14:10 – 15:10
Smart Roadside Guardrails for Improved Road Safety – Case Study for Motorcyclist Safety
(Darko Žvan – Micro-Link Ltd., Croatia)
15:10 – 15:20
Short break
15:20 – 16:20
Road design and motorcycle safety
(Prof. Tomaž Tollazzi, Ph.D. – Faculty of Civil Engineering, Transportation Engineering and Architecture, University of Maribor, Slovenia)
Free evening
Day 6 – Road and environment (2 September 2023); Duration – 7 hours

GOAL:

to familiarize participants with safety risks related to low visibility
conditions; to extend participants' knowledge of safe road infrastructure;
to evaluate the effect of different low-cost measures for traffic signalling on driver
behaviour and overall road safety; to familiarize participants with the basic
concepts behind traffic lights.

TIMETABLE:

09:00 – 00:00
Importance of road markings and their quality on road safety – Part 1
(Assoc. Prof. Darko Babić, Ph.D. – Faculty of Transport and Traffic Sciences, University of Zagreb)
10:00 – 00:15
Short break
10:15 – 10:15
Importance of road markings and their quality on road safety – Part 2
(Asst. Prof. Dario Babić, Ph.D. – Faculty of Transport and Traffic Sciences, University of Zagreb)
11:15 – 11:25
Coffee break
11:25 – 12:25
Importance of road signs and their quality on road safety – Part 3
(Andrija Novaković 3M)
12:25 – 13:00
Lunch break
13:00 – 14:00
Importance of road markings and signs their quality on road safety – Part 4 – Laboratory demonstration
(Andrija Novaković 3M)
14:00 – 14:10
Short break
14:10 – 15:10
Presentation of measuring equipment for quality control of road markings and road signs
(Assoc. Prof. Darko Babić, Ph.D.; Asst. Prof. Dario Babić, Ph.D.; Mario Fiolić, Ph.D. – Faculty of Transport and Traffic Sciences, University of Zagreb, Croatia)
15:10 – 15:20
Short break
15:20 – 16:20
Basic concepts behind traffic lights
(Slaviša Babić, Croatian Roads Ltd.)
16:20 – 16:30
Short break
16:30 – 17:30
Smart traffic light and road safety
(Slaviša Babić, Croatian Roads Ltd.)
Free evening
Day 7 – Crash analysis (4 September 2023); Duration – 6 hours

GOAL:

to introduce participants to the methodologies of traffic accident analysis and expert evaluation based on actual data obtained in a crash test.

TIMETABLE:

09:00 – 10:00
Traffic accidents analysis using data from event data recorder
(Assoc. Prof. Željko Šarić, Ph.D. – Faculty of Transport and Traffic Sciences, University of Zagreb)
10:00 – 10:10
Coffee break
10:10 – 11:10
Impact of vehicle technical inspections on road traffic safety
(Prof. Goran Zovak, Ph.D. – Center for Vehicles of Croatia / Faculty of Transport and Traffic Sciences, University of Zagreb)
11:10 – 11:25
Short break
11:25 – 12:25
In-depth studies of road crashes with severe consequences – importance of road safety management and perspectives
(Prof. Dalibor Pešić, Ph.D. – Faculty of Transport and Traffic Engineering, University of Belgrade, Serbia)
12:25 – 13:50
Lunch break
14:00 – 14:30
Crash tests
14:30 – 15:30
Traffic accident reconstruction with PC Crash – Part 1
(Tomislav Kučinić, MSc. Traff. Eng. – Faculty of Transport and Traffic Sciences, University of Zagreb)
15:30 – 15:40
Short break
15:40 – 16:40
Traffic accident reconstruction with PC Crash – Part 2
(Tomislav Kučinić, MSc. Traff. Eng. – Faculty of Transport and Traffic Sciences, University of Zagreb)
16:40 – 16:50
Short break
16:50 – 17:20
Traffic accident reconstruction with PC Crash – Part 3
(Tomislav Kučinić, MSc. Traff. Eng. – Faculty of Transport and Traffic Sciences, University of Zagreb)
Free evening
Day 8 – Road safety inspection (5 September 2023); Duration – 7 hours

GOAL:

to use the knowledge acquired in theoretical lectures to conduct a road safety inspection on a real road;
to identify potential safety issues and discuss potential solutions based on group work.

TIMETABLE:

09:00 – 13:00
Road Safety Inspection – Field work
(Assoc. Prof. Marko Ševrović; Assoc. Prof. Darko Babić, Ph.D.; Asst. Prof. Dario Babić, Ph.D.; Marijan Jakovljević, Ph.D.; Mario Fiolić, Ph.D., Juraj Leonard Vertlberg, MSc. Traff. Eng.; Marko Švajda, MSc. Traff. Eng. – Faculty of Transport and Traffic Sciences, University of Zagreb, Croatia)
13:00 – 13:30
Lunch break
13:30 – 16:30
Road Safety Inspection – Group work on a case study – Part 1
(Asst. Prof. Marko Ševrović, Ph.D.; Marijan Jakovljević, Ph.D.; Juraj Leonard Vertlberg, MSc. Traff. Eng.; Marko Švajda, MSc. Traff. Eng. – Faculty of Transport and Traffic Sciences, University of Zagreb, Croatia)
20:00
Gala dinner (costs included in the participation fee)
Social activities
What kind of summer would it be without a lot of fun?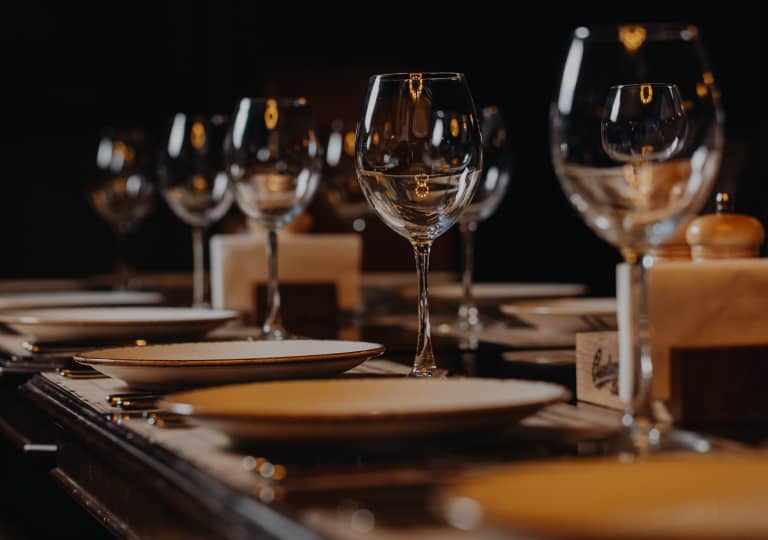 Optional extracurricular activities
You will also have a lot of time to explore and enjoy Croatia. Here are some suggestions for things to do!
Visit Plitvice Lakes

The largest protected nature area in Croatia, and a favorite tourist destination. Plitvice Lakes National Park offers visitors a walk through a landscape of unique and unforgettable beauty. The heart of the National Park consists of low turquoise lakes and beautiful waterfalls.
Visit Krapina Neanderthal Museum

Ever since its opening on February 27, 2010, the Krapina Neanderthal Museum has been lauded as one of the best places to visit in Croatia. The topic of neanderthals is interesting in its own right, and the museum presents it in a very unique and attention-grabbing way.
Visit Karlovac and Ozalj

Start your day in Ozalj, the town of the Frankopan and Zrinski families, by visiting the Ozalj Homeland Museum. You can also go to the Old Town of Ozalj, which has a 6000-year history. In the immediate vicinity is a beautiful hydroelectric power plant called Munjara, which was built in 1906 and produces electricity.
If you're looking for more ideas visit feel free to check out the Zagreb tourist board, or learn more about your destination
(costs of optional extracurricular activities are not included in the participation fee)