RECAP
Road Safety Summer School 2022
From 29 August to 8 September 2022, the second edition of Road Safety Summer School – RSSS was held at the Faculty of Transport and Traffic Sciences, University of Zagreb with the great support of sponsors (Hrvatske ceste d.o.o., SWARCO LINDSAY COMPANY, RO-Tehnologija d.o.o., MICRO-LINK, Proceq NDT, Tobii, Fracasso S.p.a.) which provided scholarships to the majority of participants.
The program of the RSSS lasted for nine days in total and included important areas related to road safety such as vehicle, human factor, road and environment, accident analysis, and road safety inspection. The last day of the program was reserved for field work (crash test and field inspections) where participants had the chance to apply all the knowledge gained from theoretical classes from the days before. Participants were honored by lectures from 31 world-renowned experts all over the world.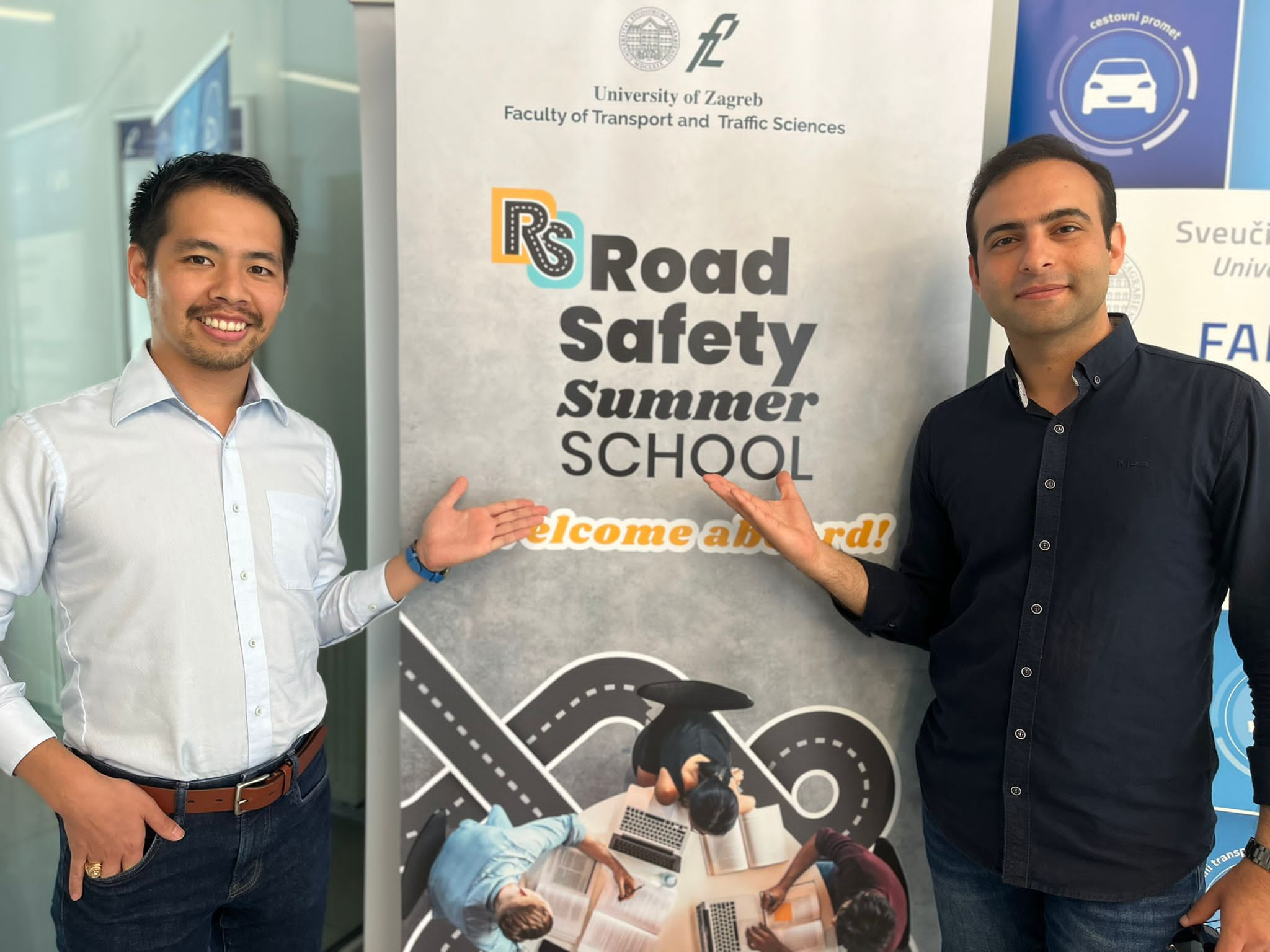 During nine days and 60 hours in total (including lectures and practical work), participants gained 2 ECTS credits, a lot of knowledge, new networks, friendships, unforgettable experiences and much more. Apart from lectures and teaching activities, Road Safety Summer School organized a tour of the city of Zagreb and a trip to Plitvice Lakes National Park.
This second edition of the Road Safety Summer School gathered 26 participants from 18 countries and from three continents and it is believed that the third edition will, as well, bring more interested participants from different road safety knowledge and experience from all over the world.